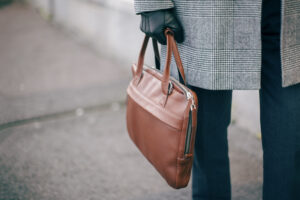 Services
Tailormade legal and financial services provided by a single team with an agile operating model.
Premium Law provides professional and high-quality legal advice for businesses, foundations and private individuals confidentially and cost-effectively. We will provide you with assistance and support in any legal affair and we will always match our services to the customer's needs. If necessary, we can assemble a tailormade team of professionals from the financial side of operations to meet our customer's needs. Comprehensiveness is our strength.
For private persons, we can provide assistance with heritage planning and tax legislation, for example. We also take the inheritors of our private customers into consideration as part of a trust-based customer relationship. We implement simple, useful and properly dimensioned solutions and respect our customers' privacy.
For companies, we provide a service that covers the entire business lifecycle – everything from establishing a company to agreement-related matters, corporate acquisitions and generational changes. We understand how it feels to sit on the other side of the table because we have extensive long-term experience of operating as a growth enterprise. Our services for foundations and associations cover the entire lifecycle of an association from its establishment to possibly ceasing operations. We handle the daily affairs and offer you support and assistance in all business-related matters. Our specialists have a wide experience of foundations and associations of various sizes from different fields. As a part of our close interaction with our clients we challenge to look at things from another point of view. We engage in discussions and support decision-making.
Entrepeneurship and structural arrangements
Family- and heritage jurisdiction
Legal advice for foundations
Disputes and legal proceedings
Internal audits and corporate governance
Legal services for startup companies
Tax declarations of individual persons
Premium Accounting Services cover the financial affairs of companies, foundations and associations. The customer is assigned a dedicated contact person as well as a backup contact person. This ensures that there is always someone taking care of your affairs. We advise and offer consulting in financial management and accounting issues according to the latest legislation.
Due to our close cooperation with our legal service unit Premium Law, we can help you with financial matters from a wider perspective. For example, with tax related matters we can turn to a lawyer specializing in tax legislation, if necessary. In addition, our partners from the financial sector guarantee our expertise in the field. Many issues in accounting and financial management concern property transactions and agreement-related matters. Therefore, it is natural to offer them to our customers as part of the comprehensive service provided in cooperation with our legislation specialists.
Accounting and financial statements
Financial management consultation and coaching
Consultation for startup companies
Financial manager and controller services
Financial and business arrangements
Grant service for foundations
Apartment Management Services
Our Apartment Management Services take care of the comprehensive management of leased residential and business properties on behalf of the customer. We will ensure that the terms of the lease are met. We handle the communication between the lessor, the tenant and the housing company. Tenants contact us with any questions regarding residency or the condition of the apartment. We can also handle the shareholder mail and keep the client up to date regarding the housing company's affairs. If necessary, we will assist with possible changes and renovations of the apartment.
We cooperate with trusted leasing agents, making the process of getting new tenants easy. Based on the agreement, we can also sign the lease on behalf of the landlord. Private persons will receive an annual summary of received rental payments, payments made for common expenses and receipts for other purchases related to the leasing agreement for tax declaration purposes. Our fees are deductible from tax on rental income. As with our other services, the customer is assigned a personal contact person regarding the apartment management services. There is also a backup for each contact person to ensure proper handling of any matter. You can safely leave your investments to our professionals.
Rent monitoring and collection
Communication between the lessor, the tenant and the housing company
Collateral management and realization if necessary
Annual summary of rental revenue for private persons
Meetings are often formal and tied to both habits and rules. A successful meeting requires good meeting skills and technique; each party is aware of its own role and the required procedures.
It is often more effective for the meeting organizer to request assistance from an external expert with the organization of the meeting, the chairman or the secretary. This will ensure that the meeting proceeds properly and complies with the formalities that are required.
Premium offers its customer the Premium Meeting Service for organizing general and board meetings for companies and board and annual meetings for foundations and associations. We are responsible for the meeting as a whole or the extent agreed with the customer.
Premium Group's experienced lawyers and experts ensure that the meeting runs smoothly and competently from start to finish.
The service contains:
Chairman and / or secretary
Meeting max. 3 hours at Premium's facilities
2 hours of pre work (meeting preparation, agenda, invitations and minutes)
It is also possible to arrange the meeting as a distance meeting via telephone or video connection, in which case Premium is also responsible for the meeting technology.
Organizing general and board meetings as well as meetings and annual meetings for foundations and associations
Preparation of the meeting, agenda, invitations and minutes
How do you prepare yourself for unexpected changes in life or insure a controlled and tax-efficient transfer of assets to heirs? What are the tax-efficient opportunities available for asset returns, now and in the future?
Premium Roadmap is a mapping of assets offered by Premium Group. The service includes planning of personal assets as well as potential company assets and a recommendation on appropriate actions that can be taken. The plan is always individually adapted to the customer's total assets. By means of these actions you prepare yourself for unexpected changes in life and make sure that, for example, wills, trustee authorities or shareholders agreements are up to date.
The plan also includes calculations of the tax savings that the actions entail and a schedule for implementation. Experienced lawyers and experts at Premium Group ensure that the planned actions are implemented correctly, quickly and competently from start to finish.
The plan includes the planning of personal assets as well as potential company assets
Calculations of the tax savings based on the actions made
Schedule for implementation of measures